murder mystery dinner theater
Saturday, October 16, 2021 5:30 pm
First Baptist Church, Brockport, NY
$25
Presented by The Robert Dean Chorale
support your local artists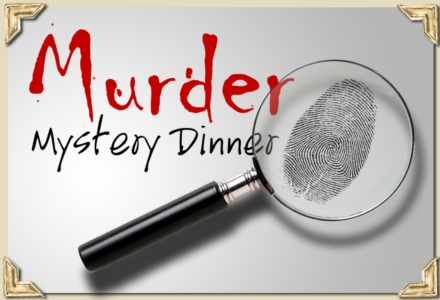 A leading man is found dead in the
wardrobe room.
A leading man is found dead in the
wardrobe room of a theater, while
auditions are being held for the newest TV
medical drama. Crimson O'Neal, Brett
Valet
and Melon Wilkes are all suspects.
And so are you!
Singing, campy acting and intrigue.
Do you know our actors? Turk Thomas,
Peter McAuliffe, Julie Izzo, Dick Carter,
Holly Kelsey, Darla Bair, Tina McAuliffe.
Support our local Artists!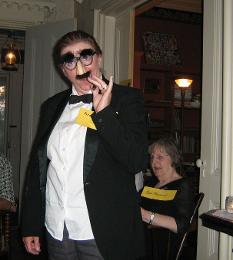 Enjoy your dinner of D&R Depot Restaurant's meat or veggie lasagna, salad, garlic bread, dessert, and beverage, while you take notes on your detective sheet and try to figure out whodunnit. Prize for a person who gets it right!
(Friendly for ages 12 and up)
Gift basket raffle! (bring extra cash)
fully vaccinated friends only; please show proof at the door
all tickets are sold online;
NO
sales at the door
Purchasing a table of eight earns you an ad on our tent cards

to be placed on each table. If you
are a family or friend
group, we will
announce your table and wildly applaud
you at the top of the
show!