Today's rehearsal is outdoors! Sunday, September 6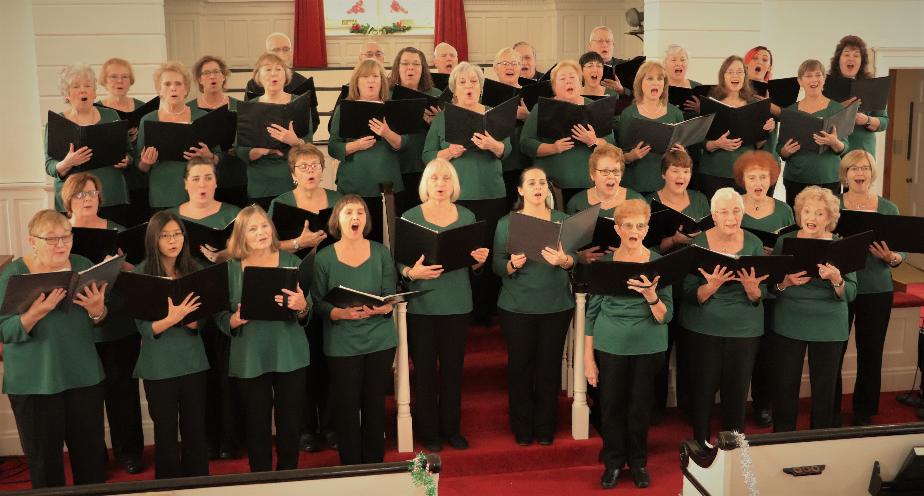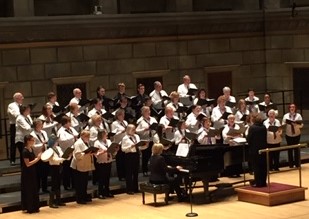 Photo above: Greater Rochester Choral Consortium PRISM concert, February, 2019
The Robert Dean Chorale is a volunteer chorus of more than forty active members. Rehearsals are held weekly, Sunday afternoons 4:00 - 5:00 on zoom.com
During September and October, 2020, we are recording and filming "Christmas Medley 2020!
Anyone who sings in tune is welcome to join us! C'mon, people in Kansas, Virginia, New York City and everywhere beyond! This is an opportunity of crazy fun and gorgeous music.
Rehearse with us on Sundays, beginning August 30, 2020 4:00 - 5:00 pm
zoom link https://us02web.zoom.us/j/84099208519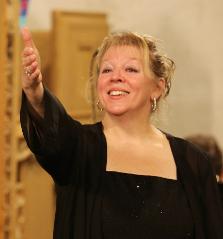 The Chorale is directed by Darla Bair. In December, 2018, she led the Robert Dean Chorale to sing at Radio City Music Hall to open for the Rockettes Christmas Spectacular. She is also the Founder and Artistic Director of the Amadeus Chorale Youth Singers and Secretary of the Greater Rochester Choral Consortium. Darla is pleased you have read this far!
Please email, phone or text to let her know you want to sing with us! email: musictohealourworld@gmail.com
text and phone: 585.494.1795