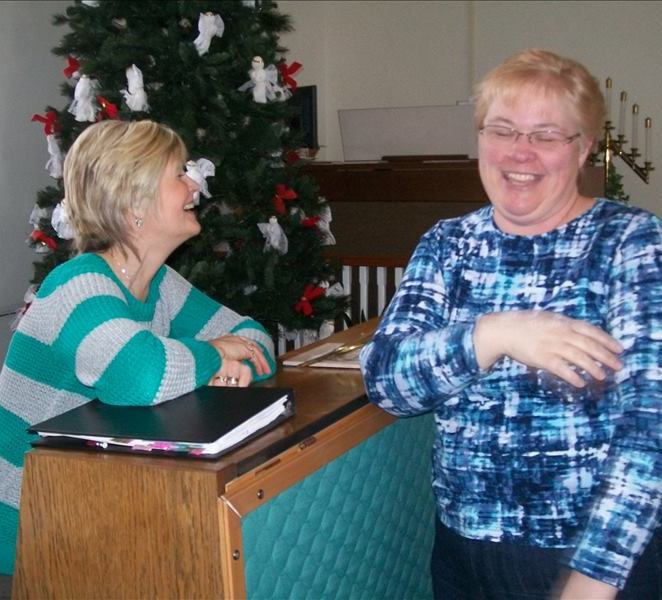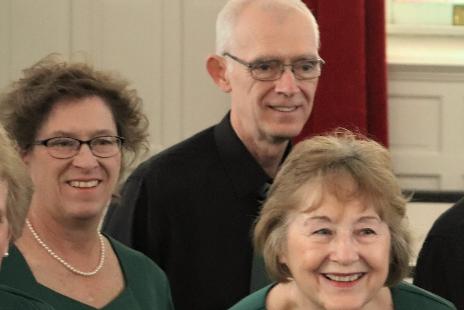 Frequently Asked Questions for The Robert Dean Chorale
Is there a cost to joining RDC?
Singers pay $50 for Fall season and $50 for Spring season as membership dues. ($100/year)
Do you take attendance at rehearsals?
Yes
Where do we sing?
When we sing live - Our two, annual concert weekend performances are produced in the Rochester, NY area. We have members from Rochester, Hilton, Spencerport, Brockport, Greece and other surrounding towns. We often combine efforts with other choruses at the Greater Rochester Choral Consortium's biennial PRISM Concert in the Eastman Theater. Each year we sing a benefit concert in the community of Brockport. Some seasons include performances at a home Redwings game on Frontier Field, at Spencerport Canal Days and the Memorial Day celebration. We perform at the Unity Hospital's "Lights of Love" celebration in December, and we sang on the Radio City Music Hall stage in December, 2018.
Do I need to buy a special performance outfit?
Yes, women purchase a forest green blouse to wear with black slacks or long black skirt. Men purchase a black dress shirt and forest green tie to wear with black pants.
For our informal concerts, we wear a short-sleeved white polo, tucked into blue jeans.
May teenagers join?
Yes, of course! Members of the Amadeus Chorale Youth Singers who join RDC will continue to wear their Amadeus wardrobe.
Do we ever perform with other musicians? Yes! We are often accompanied by accessory instruments - flute, cello, drum set. Now and then, you will find us collaborating with the Brockport Symphony.
What are rehearsals like? Vocal and breathing warm-ups, then working on the repertoire. We discuss Music Theory and note-reading topics through our literature. When we meet live, sometimes people bring snacks and beverages for our rehearsal break.
May I just visit a rehearsal to see if it's a good fit for me? Of course, but the sooner you make a commitment, the sooner you will be assigned your own folder of music to personalize with your own helpful markings!
How do I get my music?
Music is distributed at the first rehearsal of each semester. Sometimes music is sent digitally for singers to download and print.
Do we sing a cappella or are we accompanied? Both.
What if I miss a rehearsal because of a vacation? Please notify our Choir Manager ahead of time. Lightning bolts do not strike if you miss a rehearsal, but we do expect a high level of commitment to the group.
May I sit for live performances?
Yes, of course. We want all our musicians to feel comfortable when rehearsing and performing.
What kind of music do we sing?
A variety of styles - Broadway, classical, Christmas, a little jazz, now and then foreign language, sacred, secular, patriotic. In December, we sing a Christmas concert. In the spring, we might sing a variety-show style concert, a famous larger work or a themed concert.
What do audience members have to say?
"Last night's (concert) was a beautifully balanced program, I thought, and in addition to the music's being well-performed, it did seem that the group showed a greater vitality -- an almost-palpable energy and enthusiasm for the task at hand -- maybe especially in the African pieces..." - email from audience member
"What a delightful experience. Thank you so much for inviting me to be your narrator. I was overwhelmed by your talent and teaching skills. You were cheerful, decisive and commanded the choir's attention. Honestly, they sounded extremely professional and never took their eyes off you." - Gay H. Lenhard, Supervisor, Town of Ogden