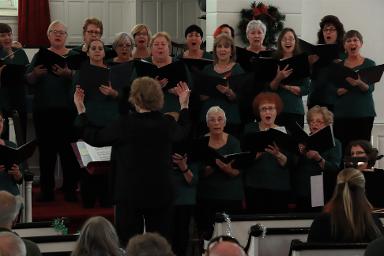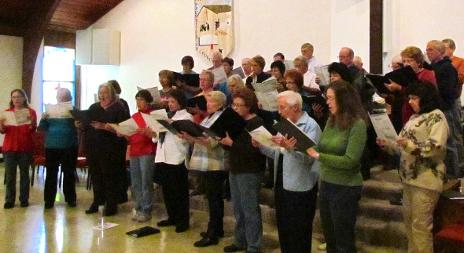 Sunday, October 25 Filming Day Singers please see special schedule for your time and location
Sunday, November 1 Regular rehearsal via zoom
Sunday, November 8 Regular rehearsal time "Broadway Singalong!" via zoom
Sunday, November 15 Regular rehearsal via zoom
Sunday, November 22 Regular rehearsal via zoom
Saturday, November 28 Christmas Carol Singalong (same zoom link as above) Gather the family and dress for Christmas! We want to see the eggnog, the cookies and festive decorations in your house. Get ready for December!
Sunday, November 29 4:00 meet at First Baptist Church, Brockport for our video premiere. Bring snacks to share or just come to watch! MASKS required MEN stay for short rehearsal (bring music)
Sunday, December 6 Singing carols outside the big windows at Wedgewood Nursing Home and then around the block for a bit Sing at Wedgewood at 3:00 pm
Sunday, December 13 NO rehearsal See you in January!
Sunday, January 10 Rehearsals begin again 4:00 pm zoom link at top of this page
A random, beautiful, celebratory weekend in the Spring of 2021 - "Together Again" Concerts - music of the heart!
Contact Director Darla Bair with your questions about joining us this year!

585.494.1795 musictohealourworld@gmail.com